POP Up Catering
Treat Your Staff…Whenever, Wherever You Want!
Pop-Up Vegan & Vegetarian Catering by Vegan Catering NYC
One of the best ways to elevate employee morale is to satisfy their appetites for excellent food. When you provide an option other than the typical 'grab-and-go' fast food offerings, you're showing your appreciation for your staff in a very real way. Consider the attitude 'bump' that takes place at every company meeting where a meal is served. The entire atmosphere is upbeat, positive and lively.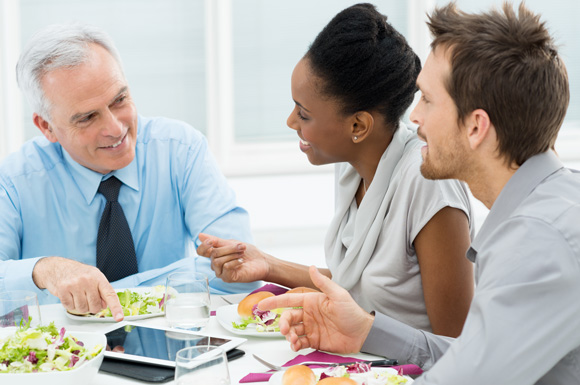 What if you could provide delicious vegan and/or vegetarian meals for your employees at your location on a regular basis? Vegan Catering NYC makes it happen with Pop-Up Vegan and Vegetarian Catering. You can give them the option of an extensive menu or a simpler selection. It can be an occasional treat, a once-a-week event or an every-day offering. You can decide whether it's an employer or employee pay plan and we accommodate accordingly.
A Virtual Vegan / Vegetarian Restaurant
at YOUR location
With our Pop-Up Vegan and Vegetarian Catering, you don't have to worry about a thing…we do it all. Our team brings everything necessary to cook for your event. Warmers, utensils, flatware…it's as if a restaurant 'pops up' at your site. With years of experience, our staff handles every step, making sure you and your employees enjoy a delicious, hassle-free meal…wherever you are.
Great for Employees
A professionally-prepared and presented meal provided on-site lets them avoid drive-thru's, busy and crowded restaurants and the time limitations associated with having to travel to another location for a meal. The convenience alone is a tremendous benefit. But…when the meal is provided by Vegan Catering NYC, amazing taste becomes the reason you'll hear 'thank you' again and again!
Great for Employers
By providing pop-up vegan and vegetarian catering at your location, you can control and reduce much of the downtime that occurs during lunch. Some companies that use pop-up catering have discovered that they can actually shorten lunchtimes because they eliminate the need to leave work to eat lunch. With the professionally prepared cuisine provided by Vegan Catering NYC, you provide an option that many of your employees wouldn't normally have during their lunch period. The quality of the food and the convenience of on-site dining can greatly improve employee morale. And when it's time to recruit and hire,
being able to offer on-site dining is a huge plus.